Marty McFly: Wait a minute. Wait a minute Doc, uh, are you telling me you built a time machine … out of a DeLorean?
Doc: The way I see it, if you're going to build a time machine into a car, why not do it with some style? — (Back To The Future)
Dobra is a Porto based graphic design studio led by designers André Cruz and João Guedes. Dobra believes that an original and unique answer comes from a straight relation between themselves, the client and the definition of the problem in itself.
Over the years they've established themselves in the cultural field focusing on visual communication and identity. Despite all the fluctuation a graphic design project can have, Dobra's work lies on three main pillars: bold, graphic and custom made.
Working at dobra: André Cruz, João Guedes, Mariana Marques and Zé Luis Dias.
↓
Read More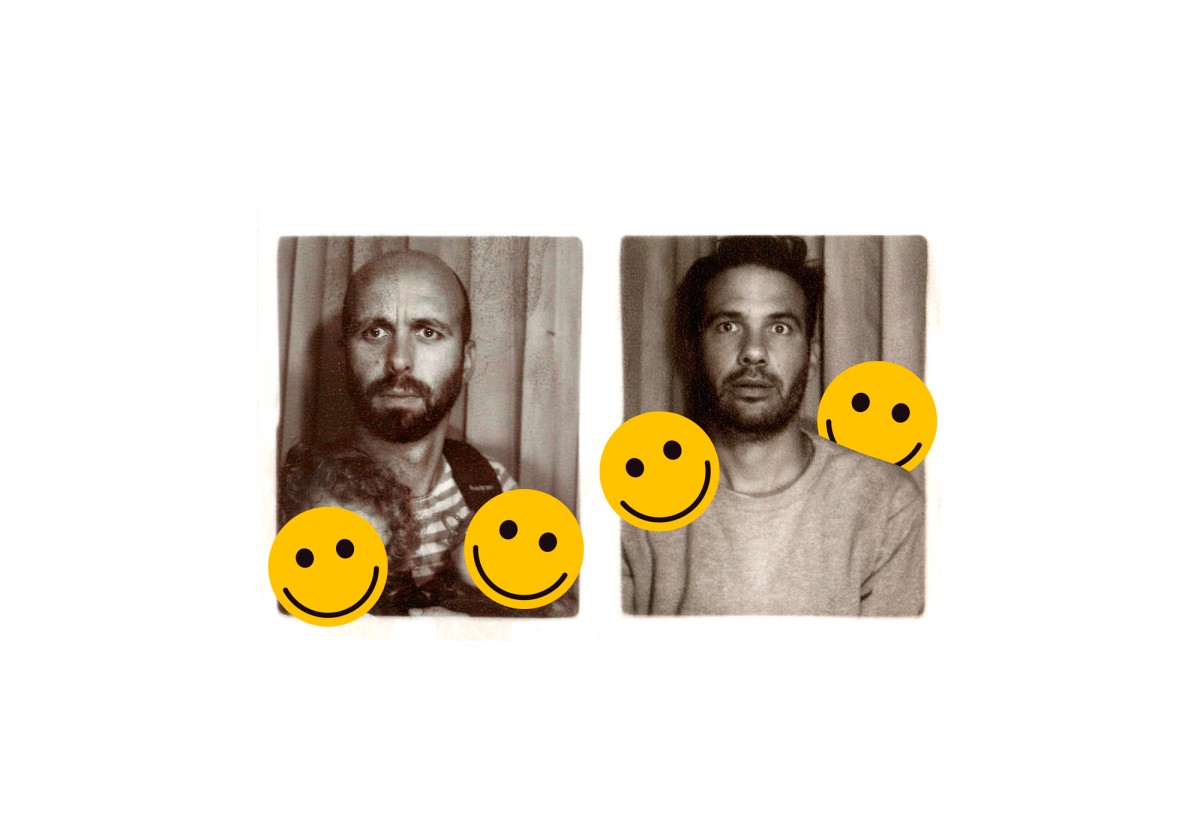 SELECTED CLIENTS
Over the past few years we've been working with a few different people. Here's a list of some of them:
23 Milhas, Área Metropolitana do Porto, BB Gourmet, Brokerslink, Casa da Arquitectura, Casa da Música, Câmara Municipal do Porto, Câmara Municipal SM Feira, Cerveja Biltre, Circo de Ideias, Comédias do Minho, Espacio Jhannia Castro…
Faculdade de Arquitectura da Universidade do Porto, Fahr 021.3, Fly London, Fundação Calouste Gulbenkian Paris, Fundação Belmiro de Azevedo, Gnration, Ipatimup, Landescape, Lovers & Lollypops, MDS Group, Primavera Sound (Porto + Barcelona), Paularte, Plano B, Porto Lazer, Porto Post Doc, Orquestra de Jazz de Matosinhos, Orquestra Filarmónica Portuguesa, Sony Music, Teatro Nacional São João.
FORMER DOBRA MEMBERS
António Pedro Santos, João Lima, ​Marta Ramos, Óscar Maia, Pedro Martins and Pedro Neves
INTERVIEW FOR THE 28TH BIENNALE OF GRAPHIC DESIGN IN BRNO (2018)
Please, introduce Yourself and Your studio.
Dobra is a graphic design studio based in Porto. We are two designers (André Cruz and João Guedes) of about the same age who met at the university. We have a very similar background. Our first approach to graphic design was through music, mostly by diving into each of our parents' vinyl collections and trying to understand those covers while listening to the music. Long before this visceral relation with graphic design we had bands and went to shows and bought zines and this has an obvious influence in what we do nowadays.
We had a parallel but independent professional path until 2014 when we decided to open a studio. Since then we've been trying to do nice work for nice people.
How do You see Porto as a place for working in the field of design? Do you find an inspiration in Porto? And How?
Porto is our hometown. We love the city, the people and some of the changes that's been happening in the last few years are good for the growth of the city. Meanwhile there has been a tendency to promote the birth of a graphic design "scene" in Porto. We don't feel there exists a strong and shared vision between graphic designers in Porto about what our role is and how we can contribute to a better world (or city). It's exciting to see we have very good people working in the graphic design field over here but, conceptually and visually, we don't see it as solid as, for instance, the so called School of Porto in architecture. Probably because graphic design is still a recent subject and needs time to become a solid "thing" in Porto. In the meantime, Porto is a source of inspiration in the most various ways. It's a city with a very strong personality and we try to absorb every aspect of it, from food to architecture.
How do you see graphic design today? What is important to understand when you are doing graphic design?
First of all we see graphic design as a service provided to a client. This idea can sound very pragmatic or distant from what we really like in the graphic design field but it is of extreme importance when we realise that designing is not merely an exercise of style. If we take a close look at our projects, in most of them the client had a preponderant role in the process of defining ideas, approaches to the work. We like to work 'with' people and not 'for' people, it's an honest process where both parts have a specific role. Of course, there are good and bad clients but we don't like the idea of the client as a creative blocker or some kind of monster who only exists to smash our brilliant solutions. This persona, the client, is part of the project, like the printer or the web developer are. We have the responsibility to act almost like actors who do the interpretation of previously given information. There's a book from Jacques Rancière called "The Emancipated Spectator", we like to believe (call us crazy) in the idea of an emancipated client.
What are the advantages and disadvantages of being based in Porto?
It's quite comfortable to work in Porto. It's a small city, it takes us a few minutes to get from home to the studio. Also the cultural politics changed for better in the last years and the city attracts new and more people. Also, we are lucky to work with a few cultural institutions from Porto which gives us the chance to work with subjects we are more related to.
The biggest downside of being based in Porto is definitely related with the fact that our environment is a small economy and the projects are mostly underpaid. If we want to work with subjects that we find interesting (most of them are related to culture in it's most various forms) we know there will be lot's of constraints due to small budgets. Also, sometimes this can be very interesting in the way that we have to be inventive and do a lot with little.
Sometimes it's difficult to maintain a studio with 5 people – we are totally against the practice of people working for free (a.k.a. exploitation) – and we have to do a big amount of work with very short deadlines to keep people happy.
The good thing about it is that we have lots of nice people to work with, from architects to photographers who are in the same boat as we are.
What kind of graphic design do you practise?
Our focus is on the cultural field, it can go from an ethnographic project to an art exhibition catalogue. We do mostly print. Posters and editorial design is probably the biggest part of our work.