São João is Porto's most emblematic festivity – and arguably one of the most peculiar popular celebrations in the world. Fernão Lopes, who six hundred years ago strolled along the riverside area on a summer solstice, mentions it in his chronicle of King Fernando's times, but the event has pagan roots in ancient fertility festivals (leeks and lemon balm stems, by the way, are less than innocent symbols...).

The graphic identity we developed synthesizes various aspects of the history and character of Porto's traditional feast, highlighting its eminently popular and playful nature.
↓
View More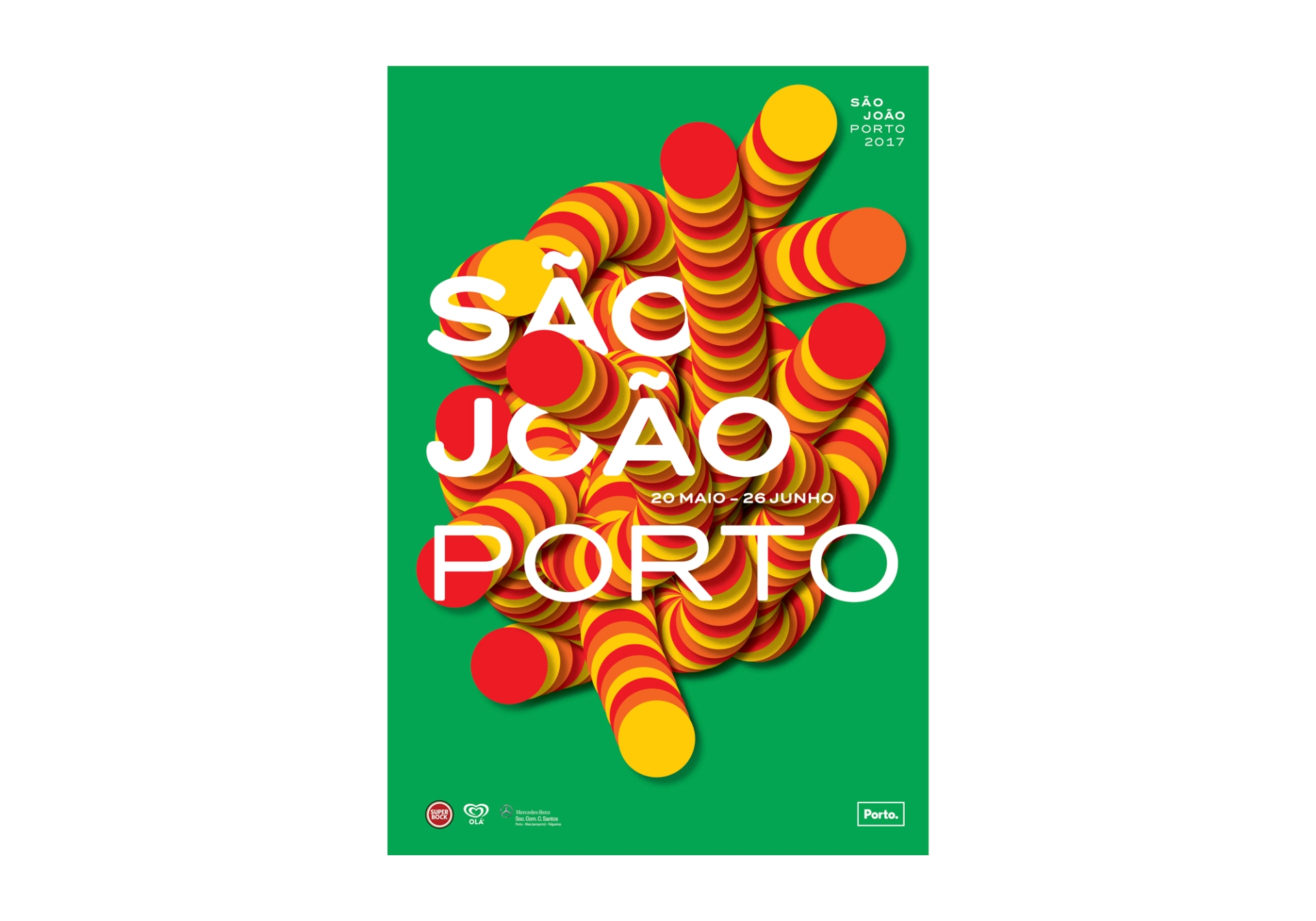 On the one side, we adopted the circle as a key element: a reference to the balloons that fill up the city sky, the leeks, the sweet basil pots and the plastic toy hammers, as well as an allusion to the notions of cycle, renovation, expansion and union celebrated in the ancient pagan rites;

on the other side, the chromatic scheme favours the two essential elements at play in the festivities: fire (from the bonfires, the hot-air balloons, the charcoal- roasted sardines, the fireworks) and water (from the cascata [cascade] dioramas, the Douro river and the traditional sea-bathing at Foz).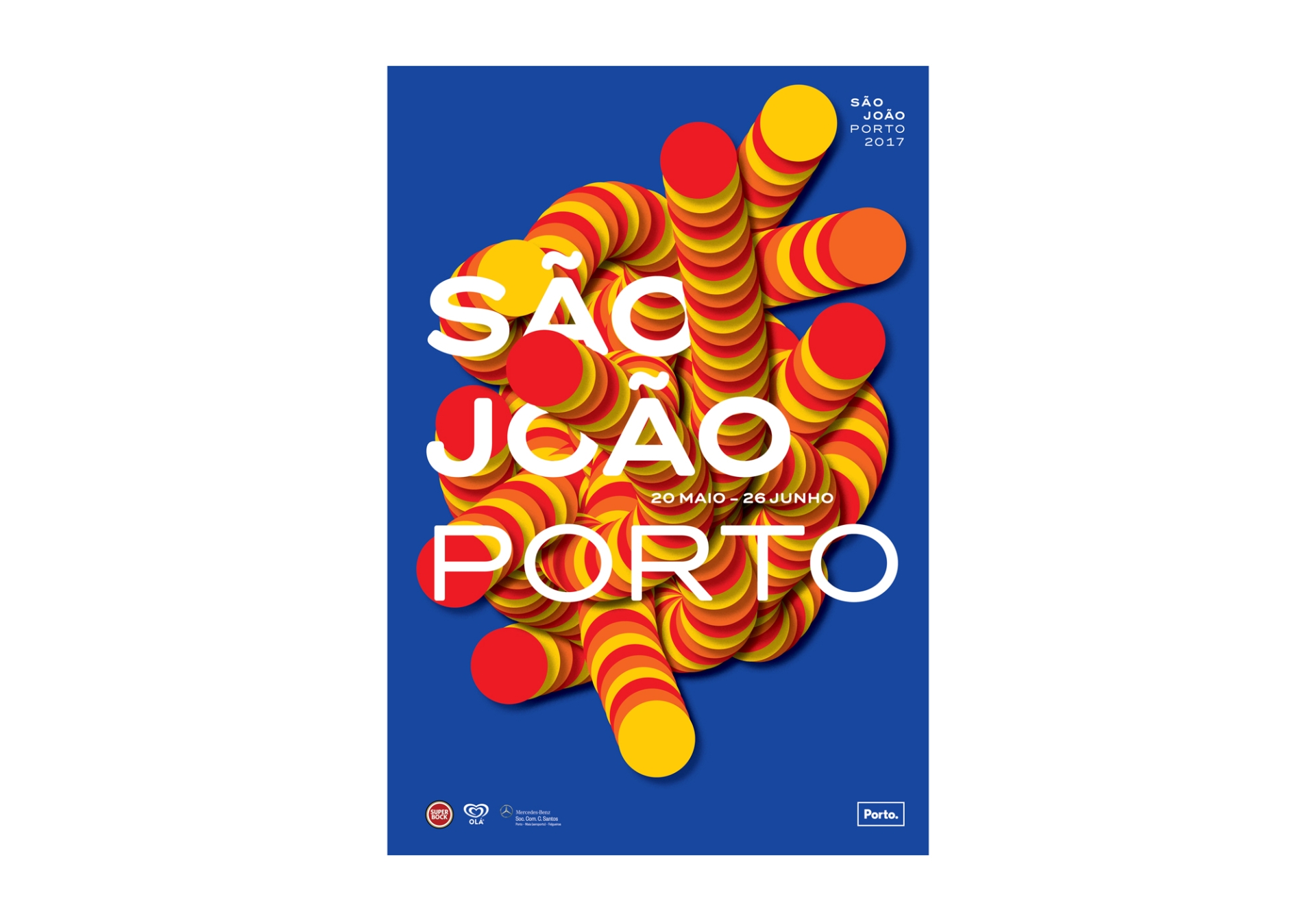 The overall graphic project aims to convey that joyful sense of movement, freedom, abundance and conviviality that defines the São João experience as a people's celebration,

with its fairs and dances, its "rusgas" parades and its massive walks through the city, from Lapa to Fontainhas, from Bairro Herculano to Foz.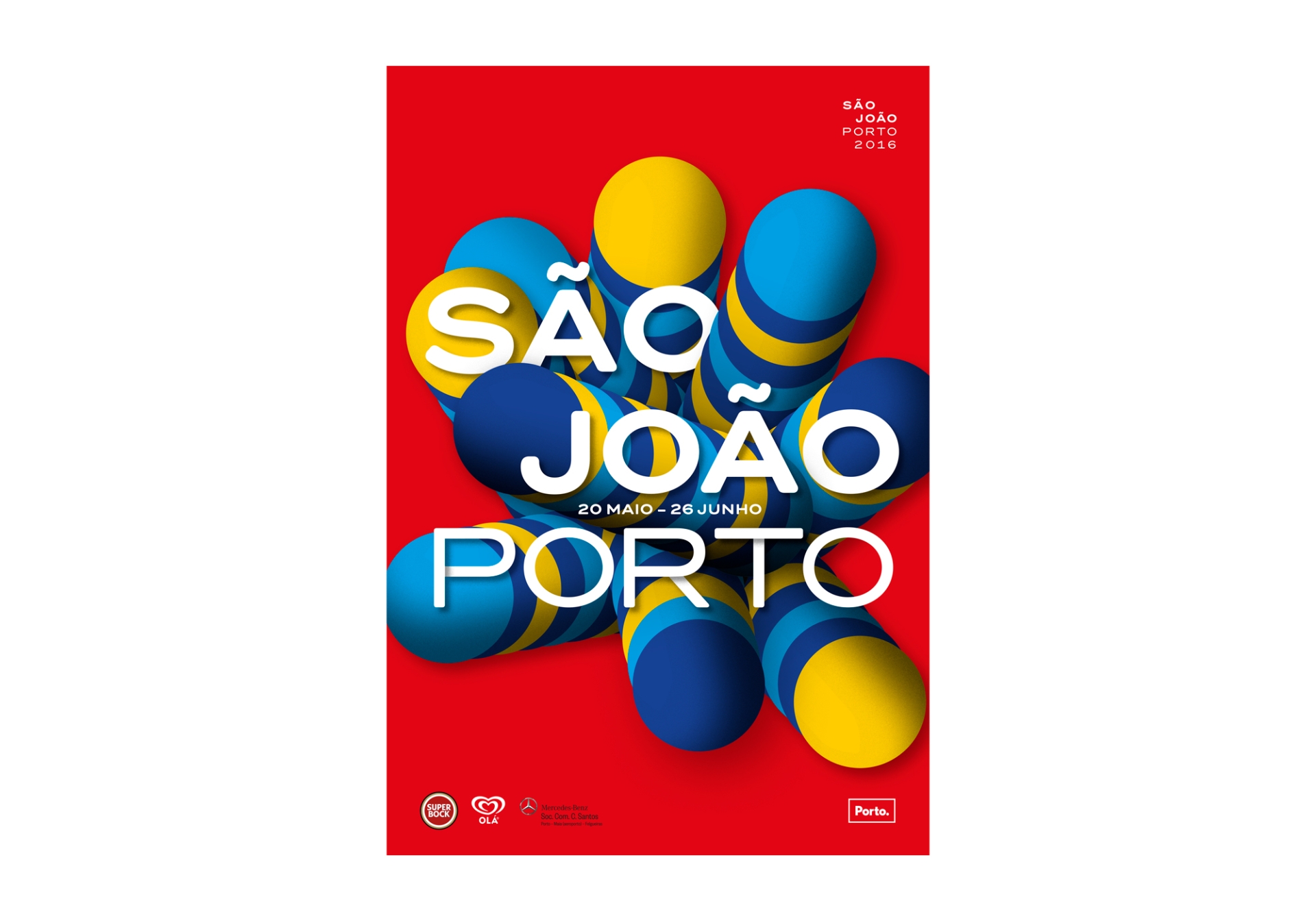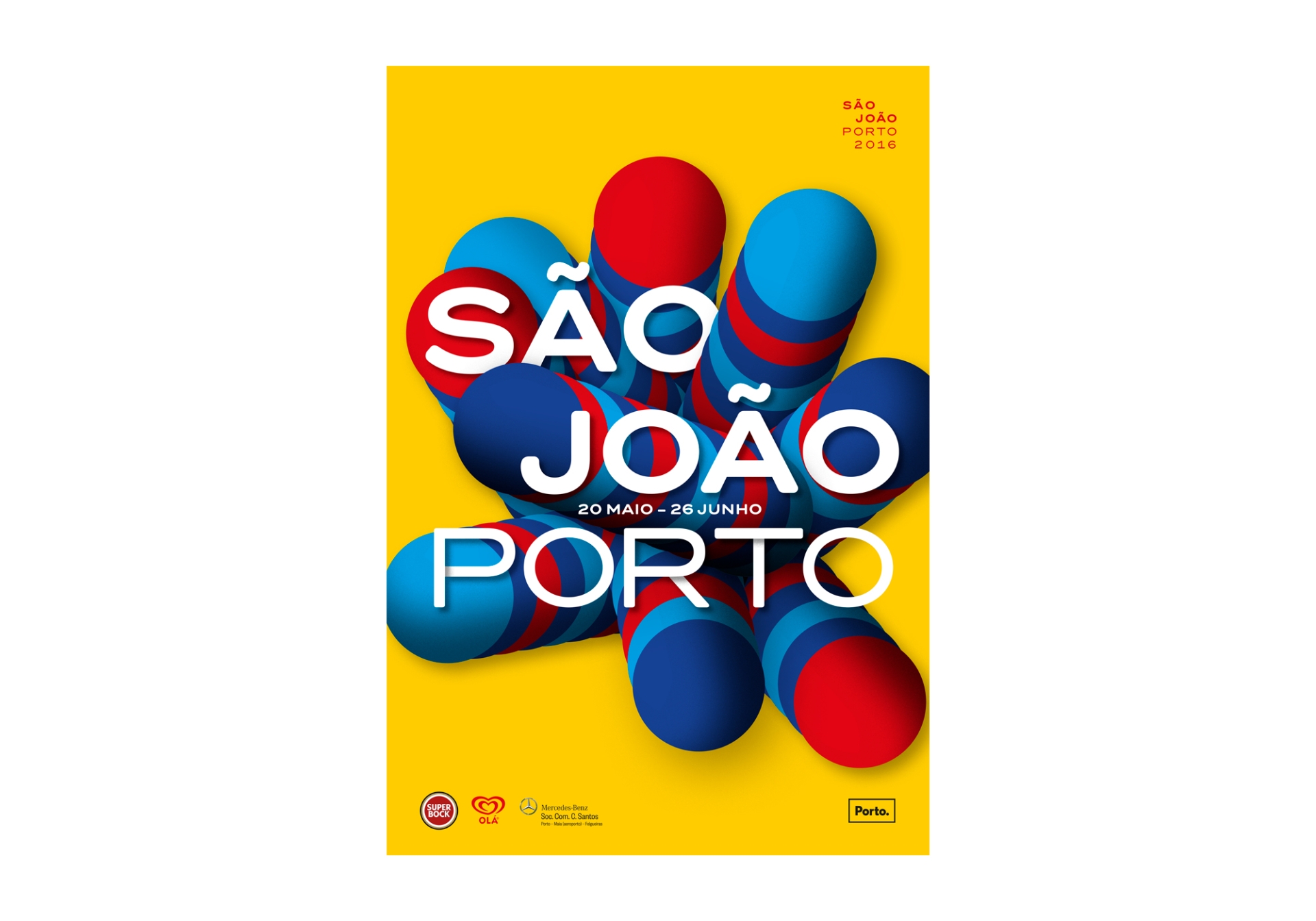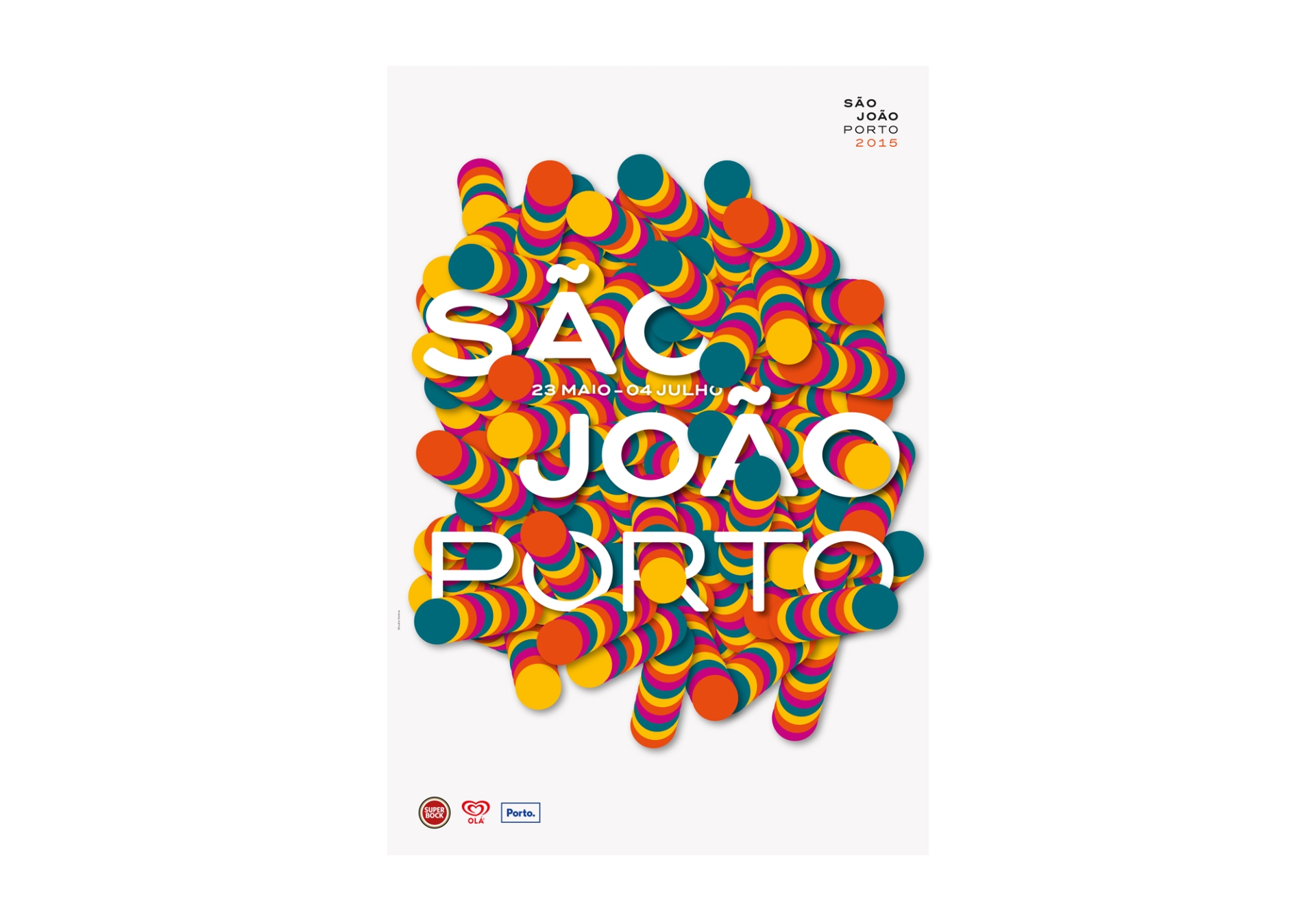 Related Projects