For decades the GNR [National Republican Guard] headquarters at Campo da Vinha, Braga, housed law-enforcement officers and public security forces. Now it has been taken over by concerts, artistic residencies, conferences, film sessions, shops and business ventures in music, fashion and the digital arts.

The concept of occupation that guided the building's rehabilitation project was also crucial to the signage we designed for GNRation: "handwritten" signs on the walls and the floor, as if made with paint brushes by squatters who had invaded the derelict military site. It's an aesthetic that challenges notions of authority, order and policing, asserting instead those of freedom, spontaneity and defiance, which are vital to any artistic and creative effort.
In their raw and rough quality, these signs both humorously subvert the building's austerity and fully explore the connotations of the name generation: something that is being created, something that is germinating, burgeoning, still in the making.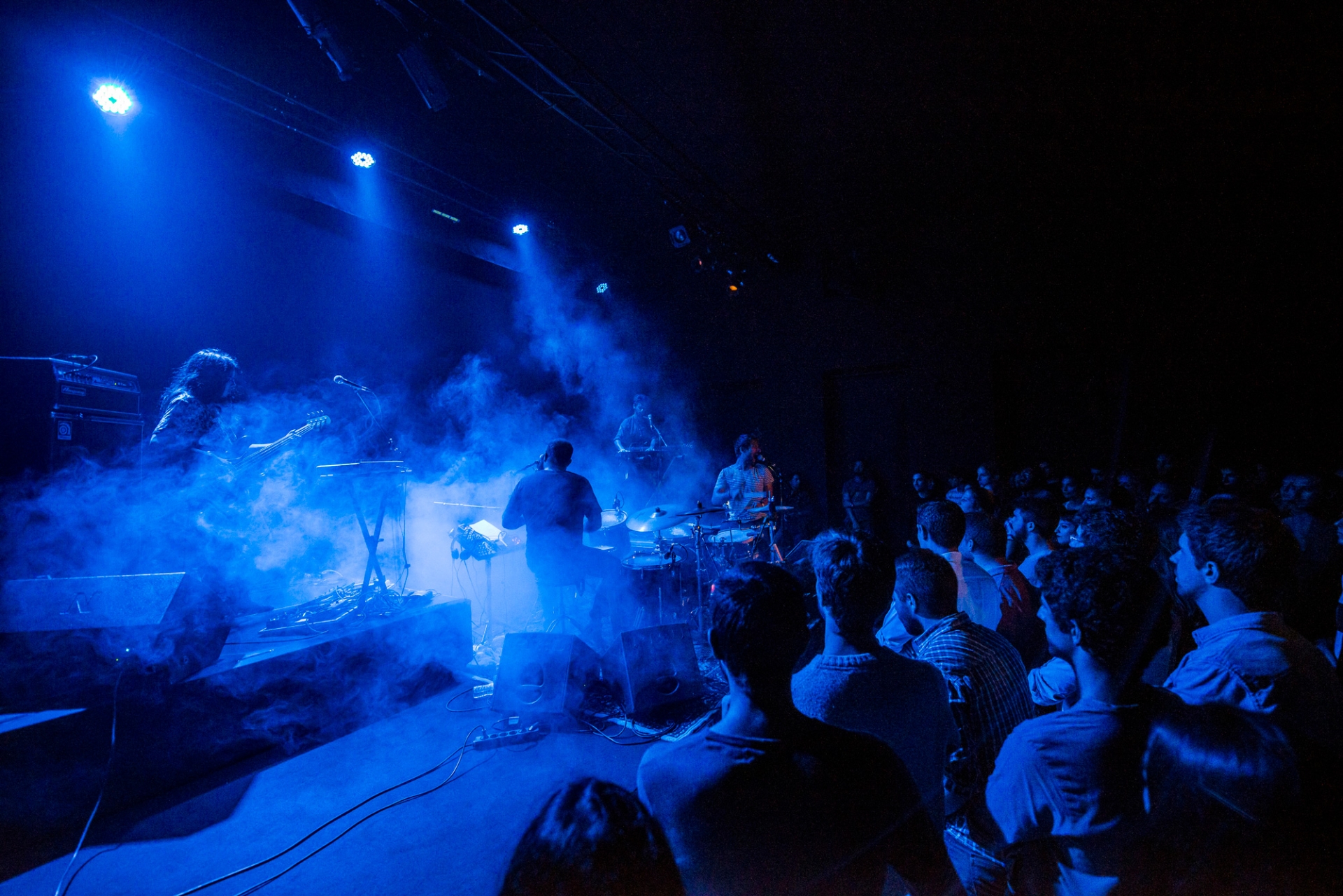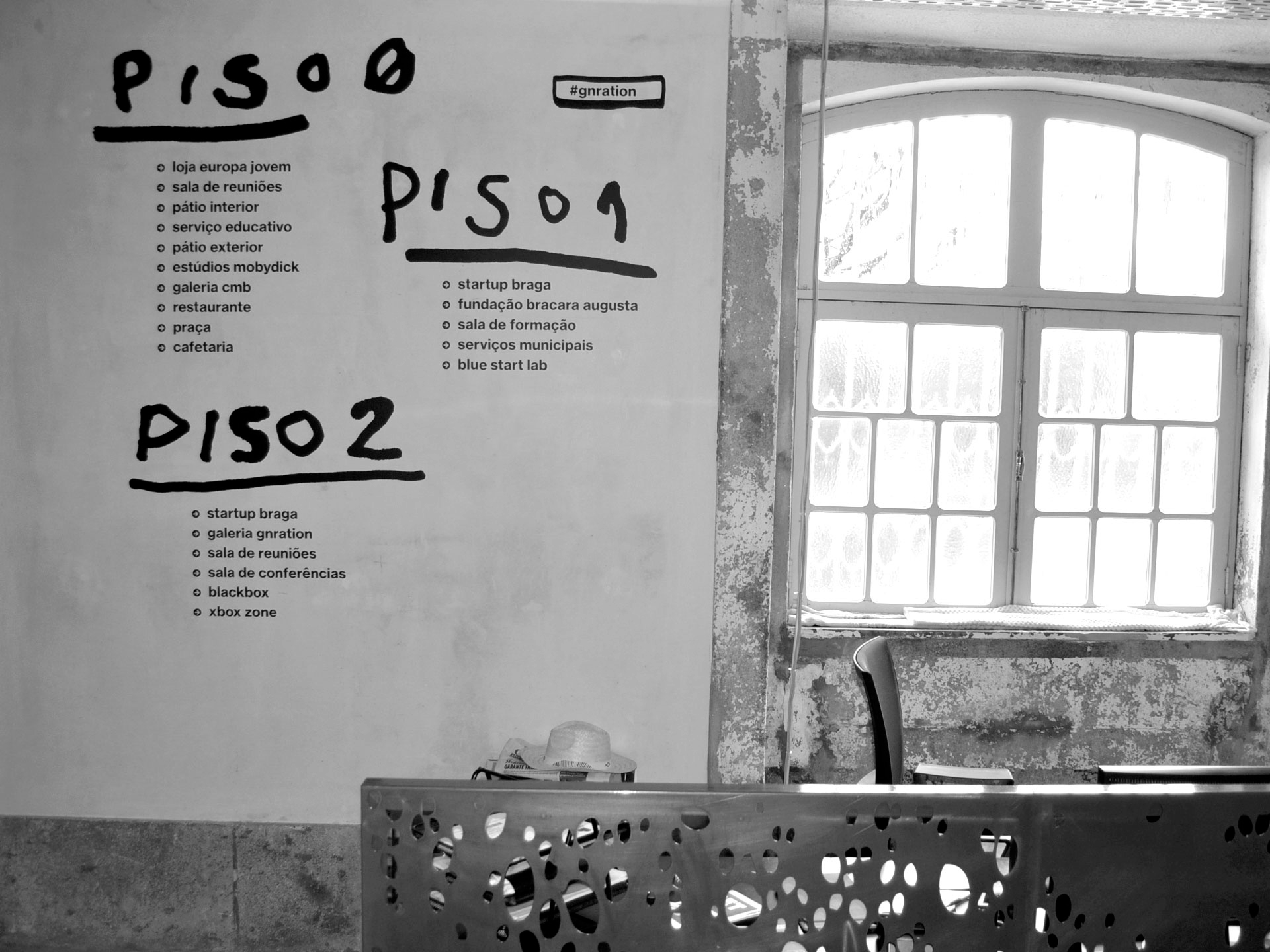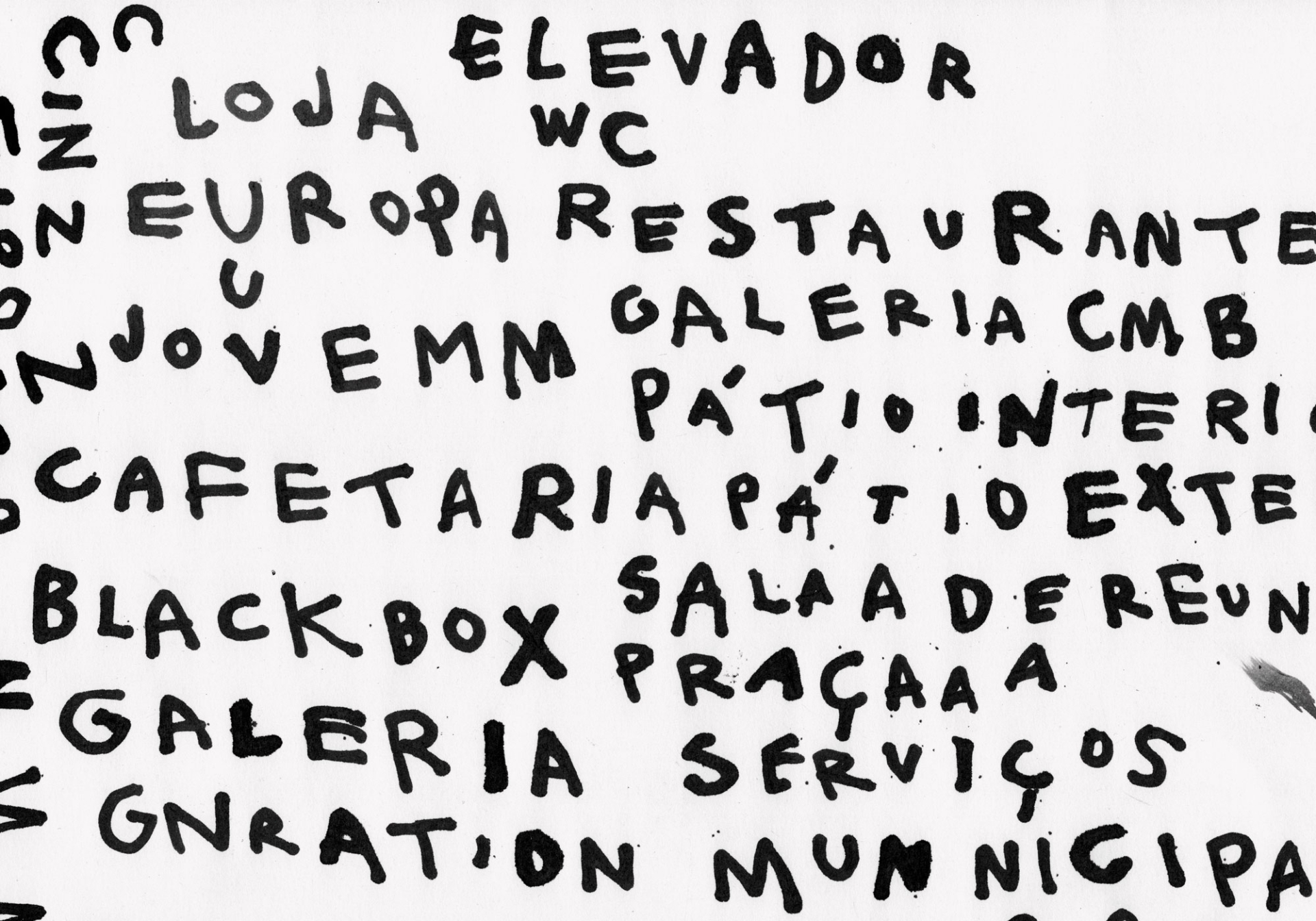 Related Projects